We in Room 8 truly  enjoyed   an action -packed, exhilarating time throughout TERM 1.
Every day brimming with excitement, energy, fun, and endless opportunities for growth and learning.
We enjoyed  a Whanua  Fun Day with bouncy castles, sausage sizzles, iceblocks and lots of prizes. Congratulations to Aaliyah !!!  She won the BIGGEST PRIZE!!
Enjoying a daily dosage of stimulating activities such BRAIN GYM EXERCISE that kept our  minds engaged and our hearts racing.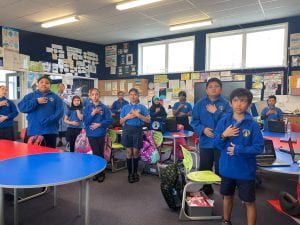 Tackling complex Maths  problems